GDPR & the rise of second party data
GDPR shook the European Marketing ecosystem in May 2018. A little more than a year later, we wanted to check for unexpected consequences of the new law. An interview with Florent Diverchy, our Omnichannel Expert, was a good place to start…
Good Morning Florent, thanks for being here! We have a few questions for you, regarding… GDPR!
GDPR? Ok, Alexia… but you know I'm not a legal person. I'm focusing more on our omnichannel offering and the way to answer our clients' questions…
But that's perfect! because first we wanted to talk about these questions, the ones from our clients. Did they changed since GDPR or do they have the same queries as before?
Well…Of course the needs of our clients haven't change. They still come to us to see if our Data can make their marketing efforts more relevant. Depending on their context (Prospection, Upsell, Cross-sell, Retention, marketing optimization…), they keep asking the same questions:
Who is my client (and my prospect)?

Which product is he interested in?

On which channel can I find him online?

Which locations is he visiting offline?

When is the right moment to contact him?

Why does he need my products?
And the biggest question of all: is he ready to buy NOW?
So no, the questions are not changing? What changes sometimes however, is the frequency of those questions and our answers to them.
What do you mean? About the frequency? Do some questions come more or less often?
More. GDPR acted as a big filter on Belgian data inventories. A consequent proportion of them have been diagnosed (sometimes by the market, sometimes by their owners) as not compatible with the new law, and had to stop being commercialized. Some advertisers, who relied on the data from these inventories, are now searching for alternatives and they come to us, hoping we can offer them the same service and the same data they were receiving from their previous partner. But as each inventory is different, even if our referential contain thousands of criteria, we can't always deliver them directly what they need.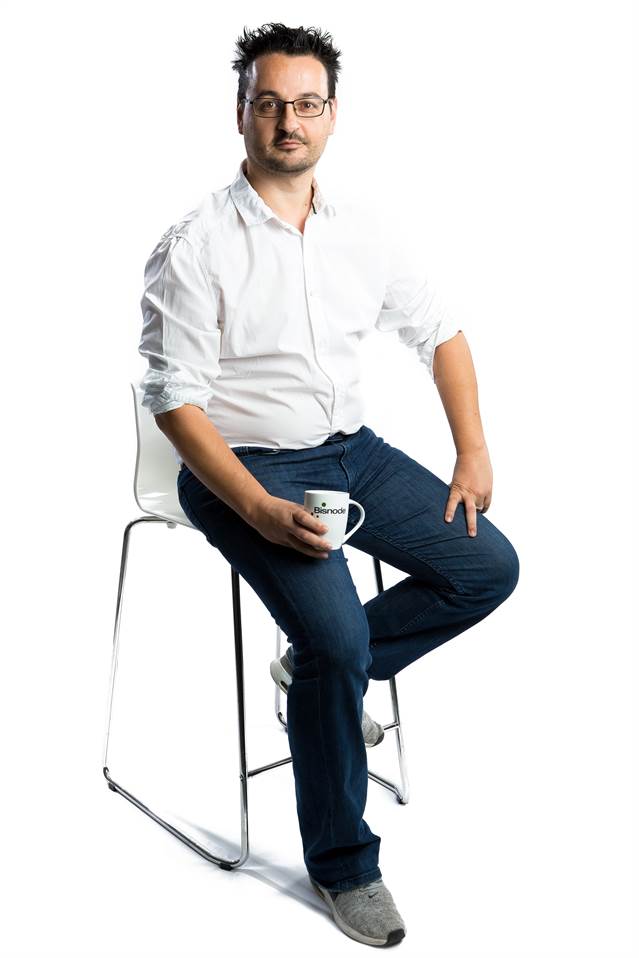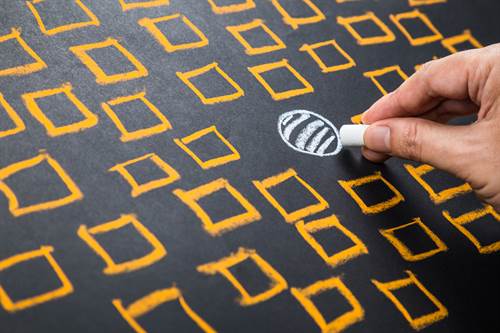 And what do we do in that case? Do we have alternatives?
Yes, indeed we have. That's why I'm talking about new answers to the client questions. We remarked quite rapidly that most of these questions we couldn't answer were related to niche data. This data was of interest specifically for the client, but was of very little use for others which, in turn, made it of little interest for us too. So the logical decision what to propose a second party data option to our clients.
Second Party Data?
Yes! Never heard of it? That's normal: in marketing we tend to talk only about:
First-Party Data: the one owned by the client

Third-Party Data: the one in Bisnode referential, which is an aggregation of data coming from different GDPR-compliant partners.
Second-Party Data is, in a sense, halfway between these two types: it is information that we, Bisnode, are going to gather on-demand for our client, for an immediate usage. Compared to third-party data, it is therefore "fresher" and more exclusive. And as it is not available elsewhere, it is precious for the advertiser.
Interesting! Can you explain where we are going to gather this data?
The starting point is our website permesso.be. There we've got close to 600.000 members, who give their explicit consent to receive personalized offers, contests & promotions. That's a little less than 10% of the total Belgian adult population.
We create a contest each week for these members and, in order to participate, we ask them to answer a few questions which allow us to refresh our referential.
In order to gather second-party data, all we had to do was allowing our clients to sponsor a question in these contests. We gave them this opportunity a few weeks after GDPR, with a surprisingly good feedback from the first users. This convinced us that we were going in the right direction.
Florent, can you give us a little more information about the process? If Permesso is only 10% of the Belgian population, how do we manage to have enough potential for the client?
Indeed, that's a good question. To summarize, here is the global process of this new solution, that we named "Lifestyle on Demand":
The client gives us the question he wants to ask

We introduce it in the next available contest

This contest will be live for three weeks. During this time, an average of 10.000 to 20.000 persons is going to participate.

At the end of the contest, we extract all the positive answers.

Next to the 600.000 Permesso members, we've got our Belgian referential, which contains the majority of Belgian adults.

We give the positive answers to our BI team, who is building a look-a-like model, to extract among the Belgian referential the people who look the most like the ones who gave a positive answer to the client's question.
Finally, we deliver to the client an audience which is composed of the people who gave a positive answer, plus the ones who look the more like them.
We try to select around 100.000 people, only the best scores, so that the client has enough potential for his campaign.
As we know that at the moment, this criterion is not present in any data inventory, we can with confidence consider that our audience is composed by the most relevant persons relative to the client initial question.
You say that we deliver this audience to the client. On which marketing channel do we do that?
Depending on the needs of our client, this audience can be used on any of the channels composing our omnichannel offer: Direct mail, telemarketing, email, the Facebook, Google or Amazon ecosystem, even targeted TV! And I can't talk about it right now, but a few other channels are in the pipes, and some of them might surprise you in a near future!
Nice! Can you give us an example of questions you've been asked by your clients?
The last ones I remember are:
Do you sometimes work from home?

Do you have the intention to sell your primary habitation in 2019?

Do you plan on renovating your kitchen in the next 6 months?

Did you switch to winter tires this winter?

In which gas station do you usually refill your car?

What's the amount of your monthly electricity bill?
But anything is possible, the only limitation is our client's creativity!
Ok Florent, one last question: if someone reading this article wants to test our Lifestyle on Demand solution, what are the possibilities?
Well, I see two possibilities:
For the advertisers and agencies who already have an account manager at Bisnode, the best solution is to call them. They know the product and will professionally answer to all the questions.

For the others, we best is to fill a contact form on our website, and we will contact them back as soon as possible.
And for those who took the time to read this article until the end, I would like to propose a free test: call us, give us your question and we will ask it for free to our Permesso members. Depending on the numbers of answers, you will decide if you want to buy the audience or not.
Well, thank for these explanations Florent! See you soon for new exciting products!
Thanks Alexia, see you next time!