Check your rating
Choose your format & order it
Share it
Check your rating for free
Printed diploma
The printed diploma on the office wall reminds all your stakeholders (visiting customers, own staff,...) of the excellent work of your company and reinforces trust in your future.
Digital logo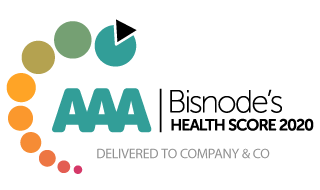 The digital logo with your rating can be used everywhere on your online media (e.g. websites, signatures and social media.).
Diploma+logo
+
The Logo and Diploma package includes logos in digital format as well as a printed diploma with your rating.
Still undecided?
Leave us your details. We will give you more information about the Health Score.
A quality stamp of your company's credit rating
Based on the most accurate data in Europe
Show everyone you run a financially healthy business
Creditworthy companies are more likely to survive any crisis. In 2020, only 1% of companies rated AAA, AA and A in our scoring models went bankrupt. It's time to show the outside world that you are a credible and reliable partner.
There are many benefits to showing one's credit rating:
It provides a clear picture of your company's growth, profitability, and risk of bankruptcy.
For new businesses with very little history, you can show that you have no payment remarks.
It makes you an attractive partner for both customers and suppliers
Health Score ratings in your brand
Now you can highlight the quality of your business with the Health Score brand
Show your rating in your communication towards the customers.
The Heatlth Score rating can be used on your website, in your newsletters, in your sales material as well as on social media.
Make the rating an active part of your branding so you profile yourself as an economically sound business.
What do the different ratings mean?
| | | |
| --- | --- | --- |
| Rating | Definition | % of companies in Belgium |
| AAA | Highest rating - bankruptcy risk is minimal | 4,61% |
| AA | Very good rating - bankruptcy risk is low | 10,55% |
| A | Healthy business - lower risk than average | 13,35% |
| BBB | Reliable - Normal risk | 15,58% |
| BB | Creditworthy - a bit higher risk than average | 17,50% |
| B | Creditworthy - higher risk than average | 12,18% |
| CCC | Unsatisfactory | 9,26% |
| CC | Very Unsatisfactory | 6,26% |
| C | Vulnerable | 7,17% |
| D | Highly vulnerable | 3,54% |
The Bisnode Health Score is based on various sources, including companies' national accounts and information retrieved from National social security office, among other sources. The model is further built with algorithms and advanced data management processes. leveraging more than 40 years of experience in data, our scoring model is a smart blend of information, business intelligence and data know-how.
Curious to know more?
Fill in your details and we'll contact you soon: